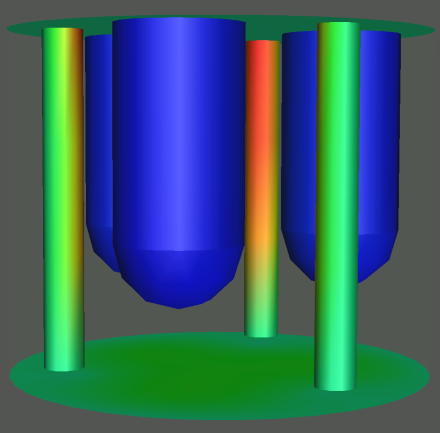 Julian Boundary Element Code
Julian is an open source boundary element code developed by Adam Powell and Yi-Cheung Lok. It has the following features:
Solves potential problems of the form Laplacian (u) = 0
Solves isotropic elasticity problems
Arbitrary dimensionality of the domain, at least for potential problems
Arbitrary discretization order of elements (though beyond parabolic elements uniform spacing of nodes could introduce errors)
Mesh import/export with the following formats:

PATRAN
Surface Evolver
Physica
Pro-Engineer

Neumann, Dirichlet and (soon) Robin boundary conditions
The SVN code starts here.
Share and enjoy.
Attachments